Adding more comfort and style to your current and future Indoor space is possible by choosing the right lounge chairs!
We have picked our most loved items this season and we are more than happy to share them with you.
Indoor space has never been better with these curated pieces:
HERA LOUNGE
Designed by Patrick Jouin, Héra is a beautiful armchair offered in ash or American walnut that embraces the concept of lightness. The backrest, comprised of six-millimeter-thick, three-dimensionally bent plywood, has a strikingly attractive and ergonomic shape, while the polyurethane foam-padded seat supported by elastic belts provides exceptional comfort.
This item is ideally suited for usage in some of the world's most prestigious hotels and restaurants due to the attention to detail displayed by its rectangular legs with rounded edge.
Seat upholstered in fabric, leather or simil leather
Available in American walnut or with upholstered seat in polyurethane foam.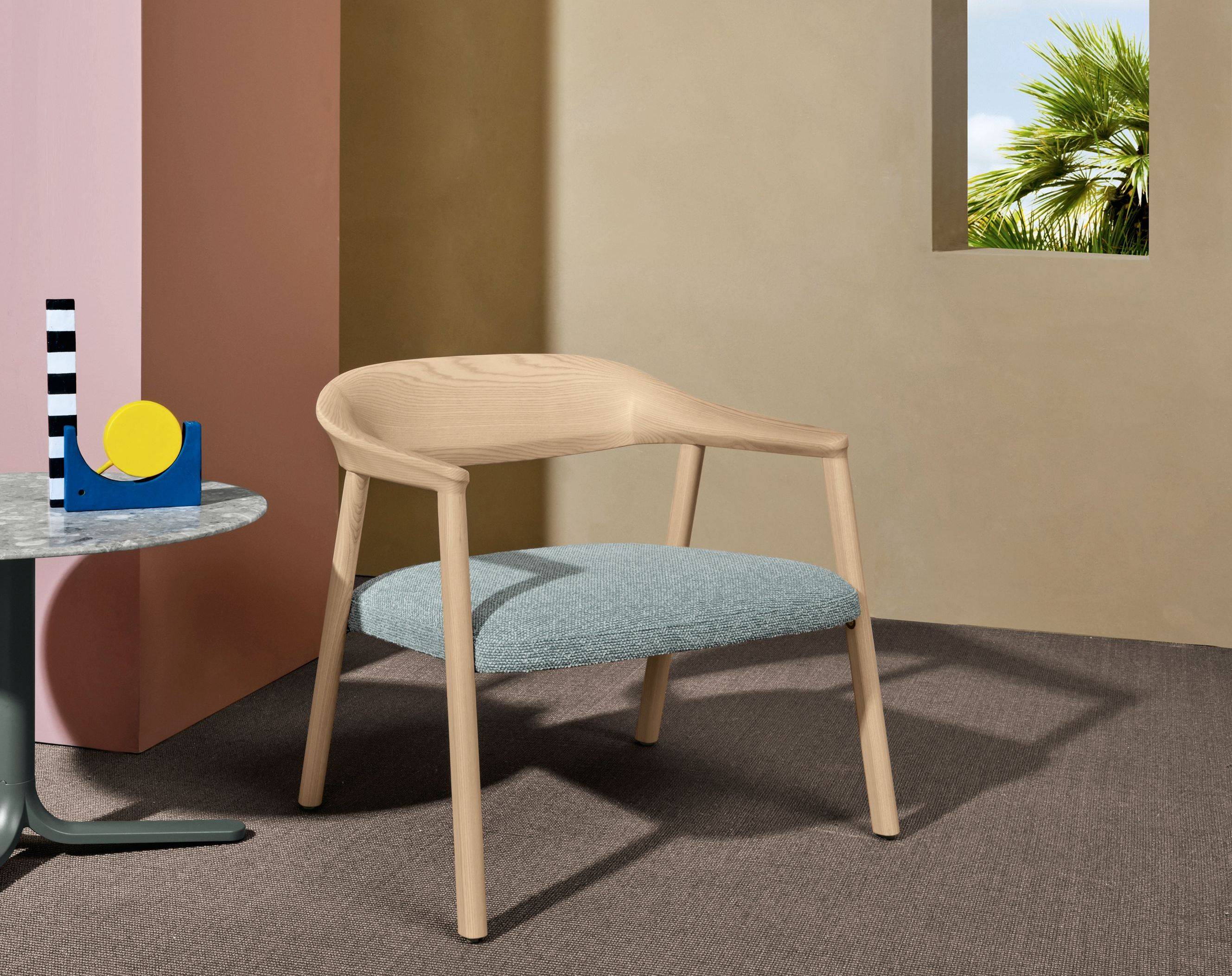 OLIVO LOUNGE CHAIR
This indoor swivel lounge chair has a welcoming appearance due to the blend of smooth lines and warm hues. Due to its swivel, it is the ideal chair to place next to the sofa. Or pair it with one of our side tables and let yourself drift off to sleep.
Available in our newest, super soft fabric, Moss-Tex
In six colors: White, Beige, Rust, Cappuccino, Anthracite and Black
KIYUMI LO FABRIC ARMCHAIR
The Kiyumi collection's austere, linear lines are the outcome of a highly complicated design endeavor. The seat and curving backrest are linked to a tubular steel frame using ash-veneered plywood or fabric or leather upholstery.

The seat designed by Tomoya Tabuchi can be used in a range of contexts, from private residences to commercial establishments such as bars and restaurants, where their elegance and quality craftsmanship stand out.
4-legs chair with armrests with steel frame
Seat and backrest with flame-retardant polyurethane foam, upholstered
Stackability carter included