Happy end of July ( at least more than half of this difficult year has passed, yay! ) and Happy 5th Anniversary to us! Yes, it's already been 5 years. Half a decade full of passion, excitement, frustration, learning, winning, failing, crying and also lots of happy moments and laughter. I'm a bit sad we can't throw a party and celebrate with our amazing clients who I respect and adore so much, but safety first! Hopefully, this will end soon and we can have a drink on our 6th anniversary in 2021. THANK YOU for keeping us busy in the past years and looking forward to working on many more exciting projects with you! :-)
And just to give you a reason to be excited, I have some great news! Although this whole COVID situation took away many trade shows from us, that doesn't mean manufacturers stopped working, designing and launching new products. They were actually quite busy.
PEDRALI introduced 5 completely new collections, the Toa, Blume, Rail, Panarea, Ila and also added some great products to existing ones, like the Remind, Soul, Reva and Babila. The focus this year was on sustainability, - the Babila and Remind chairs are now available from 100% recycled materials - new materials and new collaborations. Robin Rizzini and Sebastian Herkner joined forces with the manufacturer to bring in some new energy and created the TOA and the BLUME Collections. If you ask me, both are gorgeous. After the amazing success of the Tribeca Collection, the Italian manufacturer decided to open a bit more to the world of outdoor furniture design and launched the Panarea Collection, which includes a dining and a lounge chair. Both products are hand-made in Italy and available in 4 colors. Take a look at some of the novelties below and also check out the products on our website!
POINT always excels in creating collections that the market needs and they keep pushing forward to be able to provide high quality products for very competitive prices. Christophe Pillet designed 3 new collections for the brand in 2020, the Summer, the City and the Long Island and I can tell you, he just simply doesn't disappoint. The Summer Collection includes a side and a dining armchair, that are stackable and available with both rope and fiber weaving on the seat and on the back and dining tables in different sizes with PC aluminum frame and HPL top.
The Long Island is a fully upholstered outdoor modular system with a new built-in fiberglass technology that is lightweight but holds the weight of the person sitting on the sofa. I'm very excited to see this in person.
The manufacturer added a lounge chair, 2 seater sofa, 3 seater sofa and accent tables in different sizes into the CITY collection. The frames are powder-coated aluminum with hand-woven rope and polyurethane cushions, upholstered with graded-in or COM fabrics.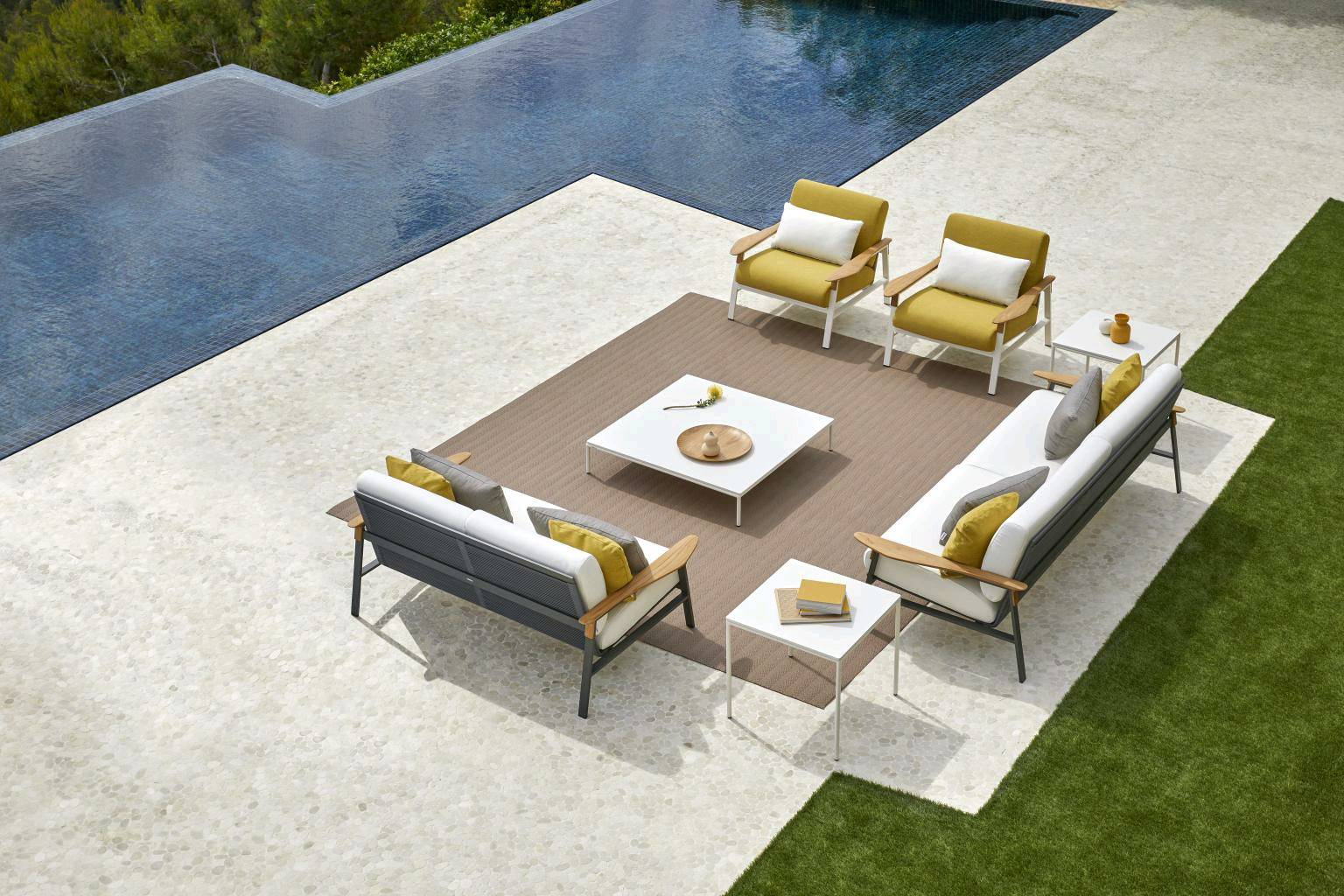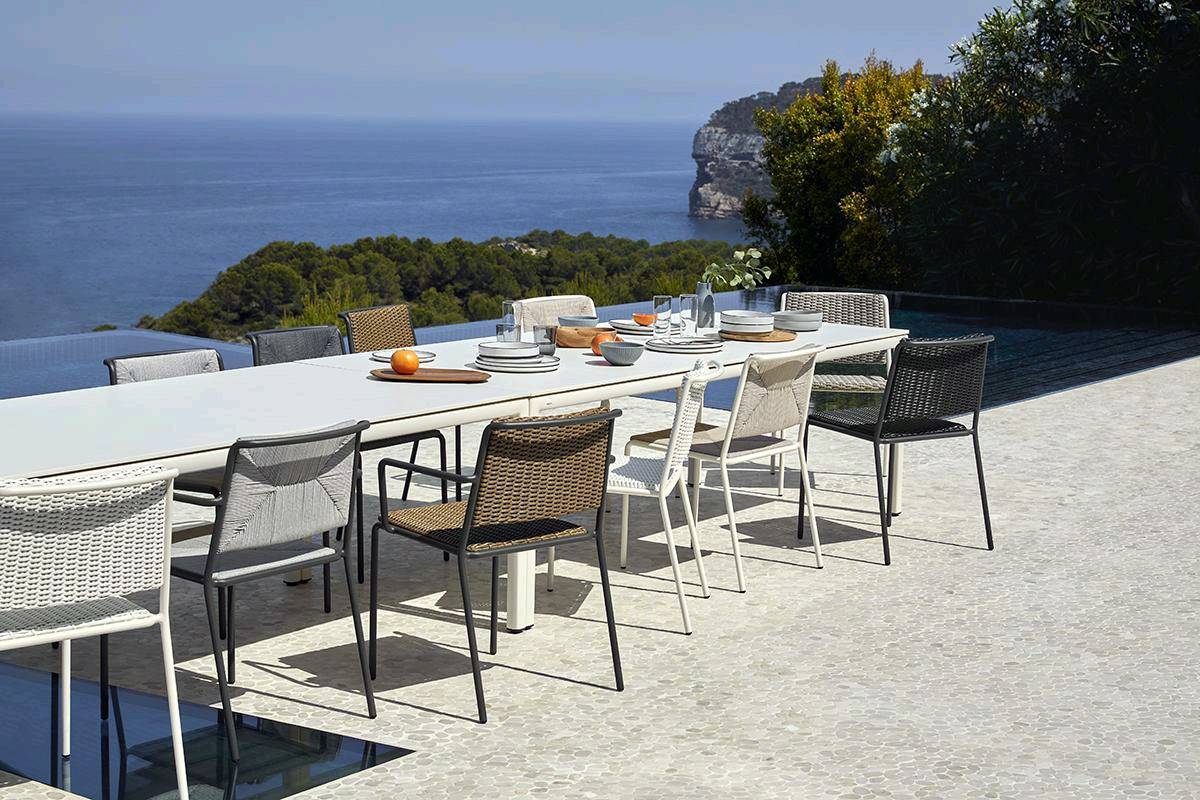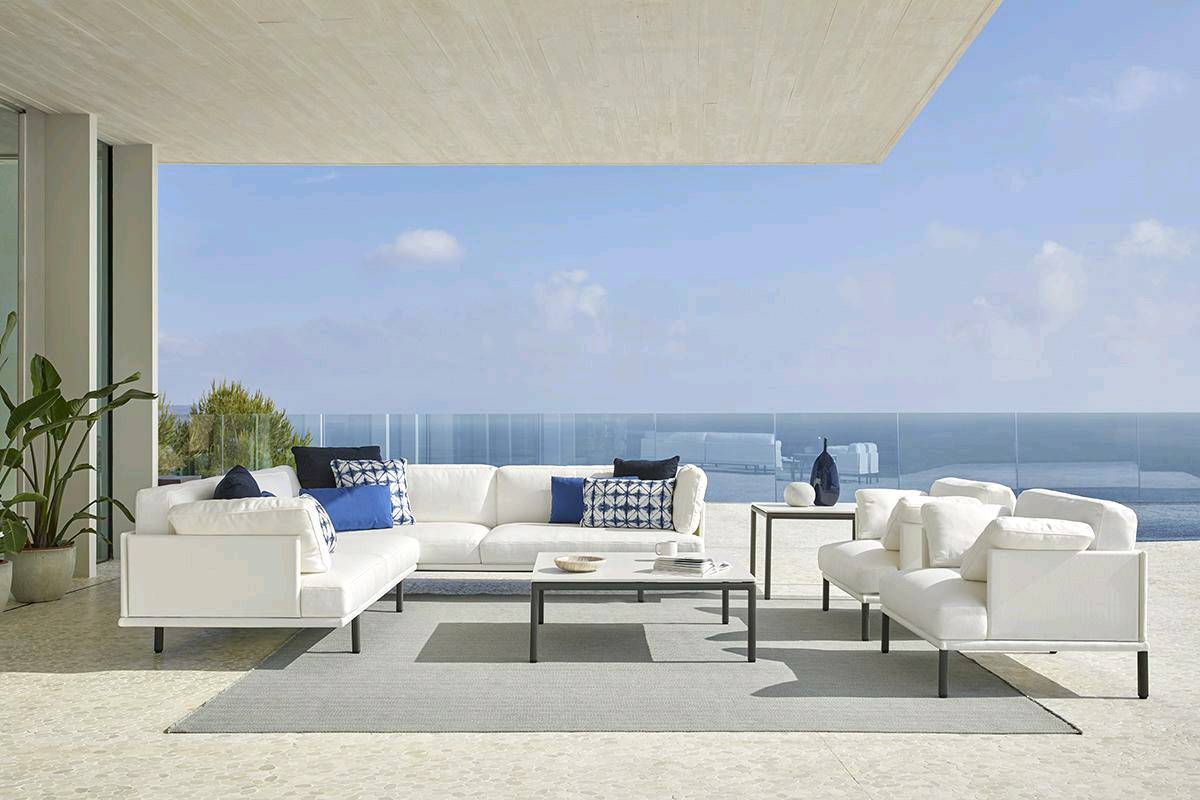 Honestly, TACCHINI blows my mind every time I look at what they do. I'm a huge fan of classic design and oh, man, the way they re/introduce pieces...This year from their collaboration with Studiopepe the Ninetofive chaise and the Pluto Tables ( with solid wood table top with bullnose edge and concrete legs ) were born, Gordon Guillaumier ( yes, the art director of Desalto and Roda ) designed the Matera Ottoman Collection for the brand and they also added the Alcove, Ottoman and Low Tables to the Polar Collection by Pearson Lloyd. Also great news, that now a Chaise-longue and an ottoman are available in the Julep Collection. Our beloved SOAP Table Collection is now available with wooden tops and metal frames in different colors. Download Tacchini's new T'JOURNAL below, check out the cool video they made with the new collections and enjoy some pictures below of the new pieces.
Matera Ottomans designed by Gordon Guillaumier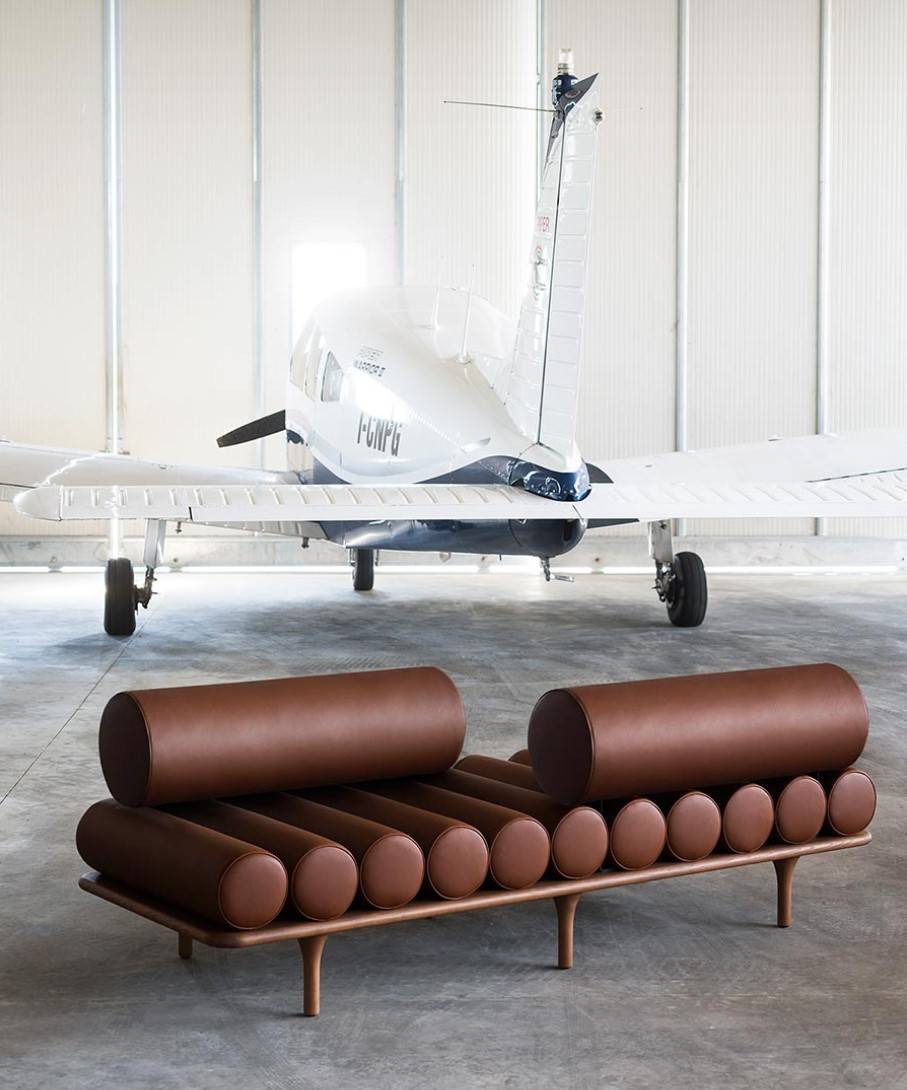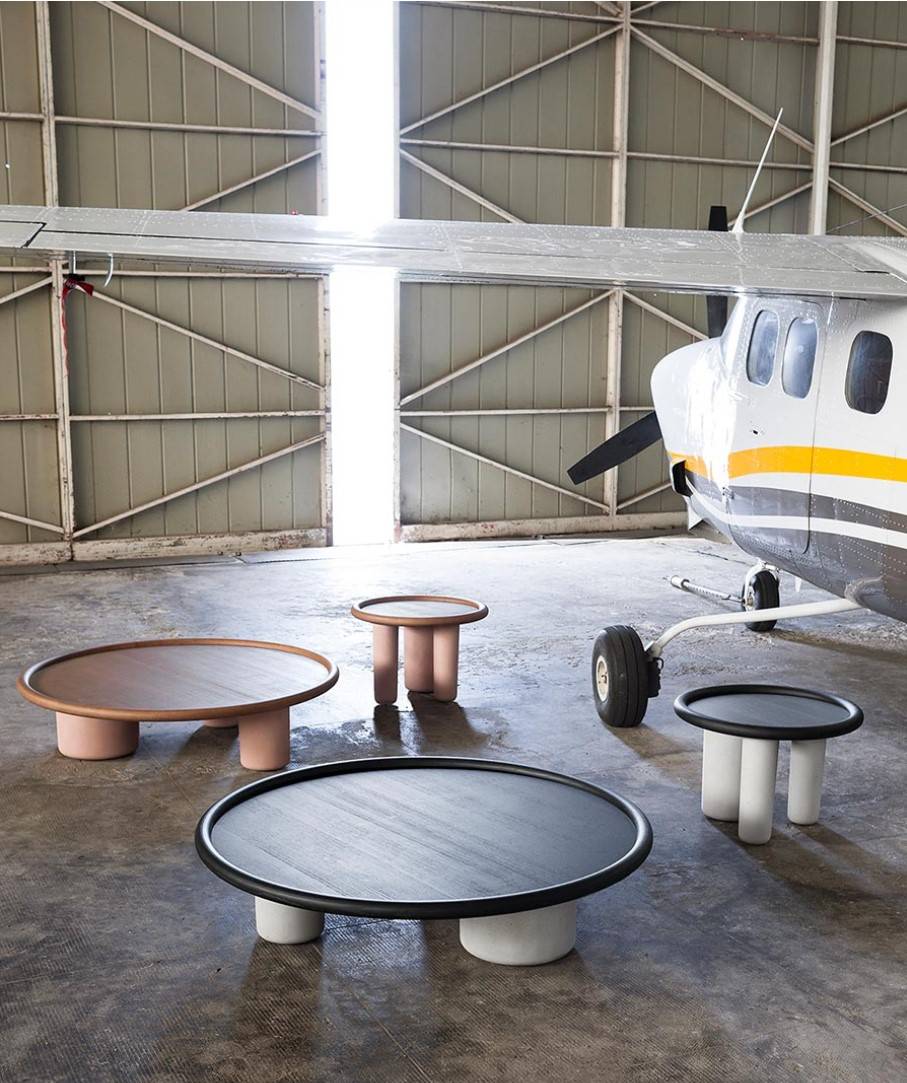 PLUTO Tables with solid wood top with bullnose edge and concrete legs. Design: Studiopepe
Don't forget, Chairs&More and Arrmet are also launching some new collections in the next few weeks, and I'll definitely share some info about those as well.
Until next time: relax and enjoy life!
TB