We've made plans, we've designed catalogs, and we've ordered beautiful products to showcase on our booth this year. I was so excited about this. Yet HD Expo 2020 was another important event this year that was canceled, or at least important for the design community and for vendors like us.
First, this year would have been the first one in collaboration with one of my favorite manufacturers, Varaschin. I was excited because I really wanted all of you to see how amazing their products are ( if you didn't know already ). I also love meeting the clients we work with all year long. HD Expo is like a reunion, right? I love it! All the parties, the conferences, the Social Hub with great conversations about design ( Kelly Sirna with Andrew Alford last year with F**k Beige, guys? Blew my mind! ), the people, the heat, VEGAS! I mean…I'm so disappointed it's not happening this year. Who can relate?
So, we designed this beautiful booth with awe-inspiring products that we are not able to showcase now. Or can we? I had an idea. We live in a virtual world. We moved physical meetings to Zoom and turned conferences into webinars ( HD Conferences are still happening, I registered to more events I could physically go to, so Yay! ) -- so why not move our booth into the virtual space too?
It's slightly less special these days when model rooms are not built in the physical space anymore but created in 3D. But clients can still walk around with VR glasses to somewhat sense the design and approve products. With that same concept our little side project was born and now I'm sharing it with you.
I very much wish we could do this in person in Vegas, so you could sit in the chairs and touch the fabrics. We could sit down with a coffee at the System Star Table and talk about the projects you're working on. You could give your feet some rest in the Summerset Lounge Chair or send some emails sitting in the Emma Bergere. I hope we'll have the chance to do all these things in 2021.
And now, here are some photos of our little booth. BTW, all of these products have arrived and are sitting in our warehouse waiting for someone to fall in love with them:
I think it would have looked very nice...I'm obviously biased though.
And now, let me also introduce the amazing cast.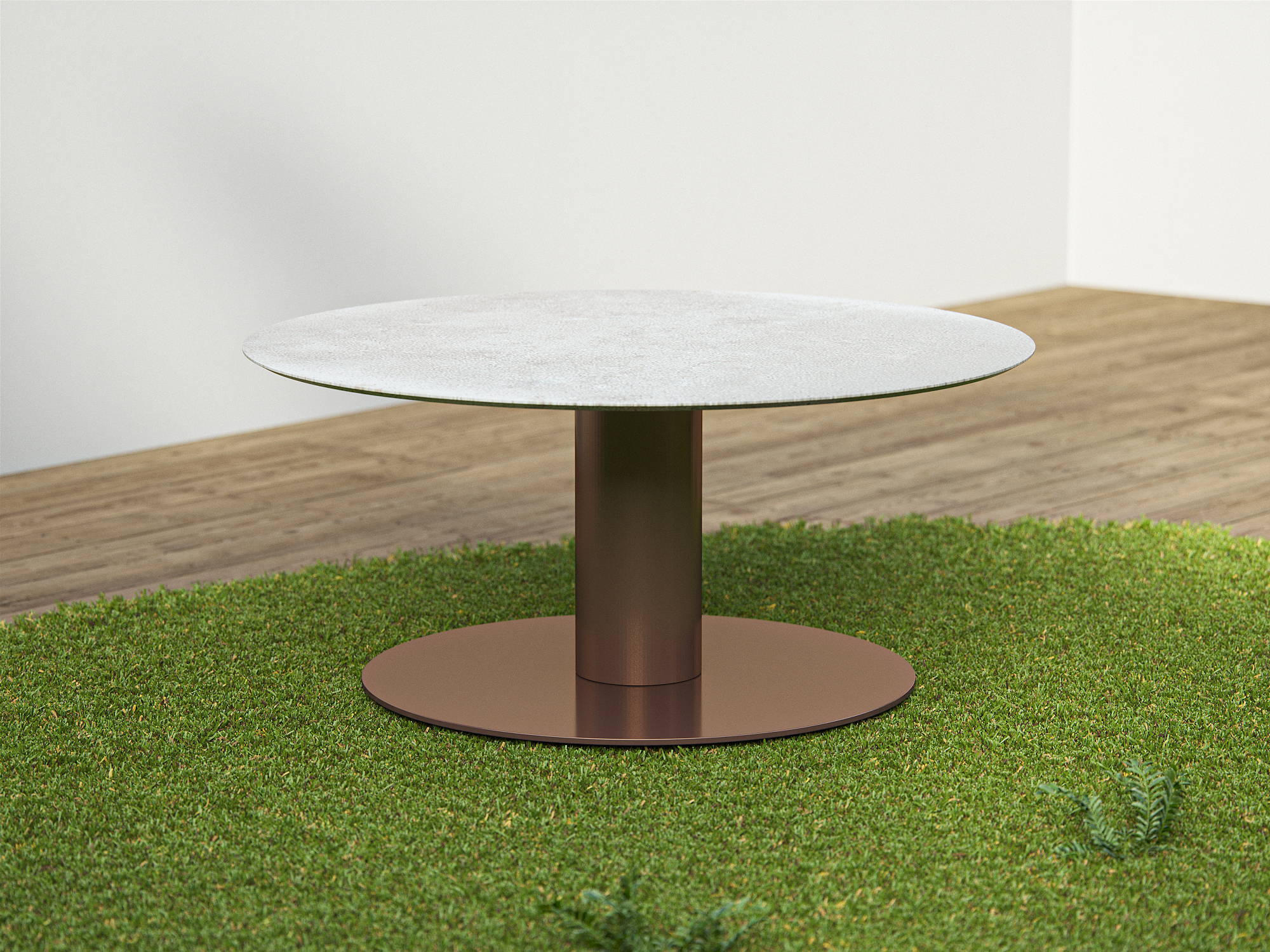 The BIG Table Collection is super versatile, with bases available with different diameters to hold tops in many sizes and materials, and also with different heights from coffee to bar. The base itself is available in 6 colors and combined with a top in HPL, marble or Ceramica, you can create something very unique. We love the bronze frame with the white Ceramic top, both are new additions in 2020.
The BELT Curved Module might be familiar, considering that it is a really popular collection with fully upholstered pieces. The manufacturer offers single seaters, a corner, chaise lounges, poufs and daybeds in different sizes in this collection. You can choose from several beautiful graded-in fabrics or just use your own. Single and bicolor options are both available, just to make this collection even more attractive for designers.
For our sample piece for HD Expo we selected a vinyl material, called Abaco Blu ( with an impressive 300k Martindale ) for the sides, and a fabric from the new collection, Marine, that has beautiful bronze and blue parts and very nice texture, to the seat of the modules.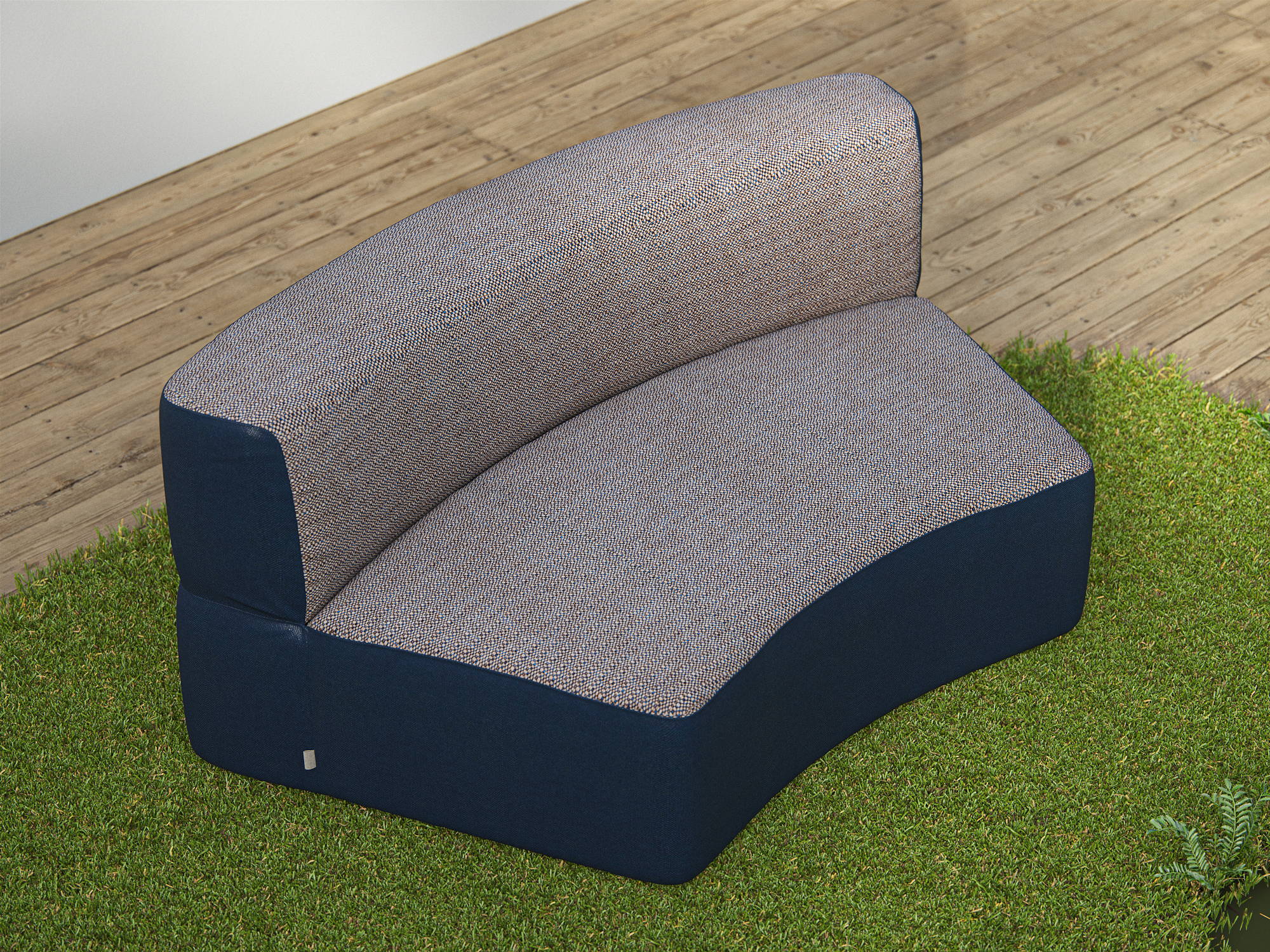 The next product was love at first sight for me 2 years ago when I saw it the first time at Salone del Mobile. Back then it was more like a concept, but I think Varaschin couldn't even show it to anyone because it was ALWAYS occupied. The amazing Christophe Pillet designed the whole Summerset Collection, no wonder all pieces look incredibly nice.
Since the bronze frame is the "attraction" on our booth, of course I had to see how this cool color looks with an E category fabric ( meaning: the most expensive ), Soley Blu. The combination did not disappoint.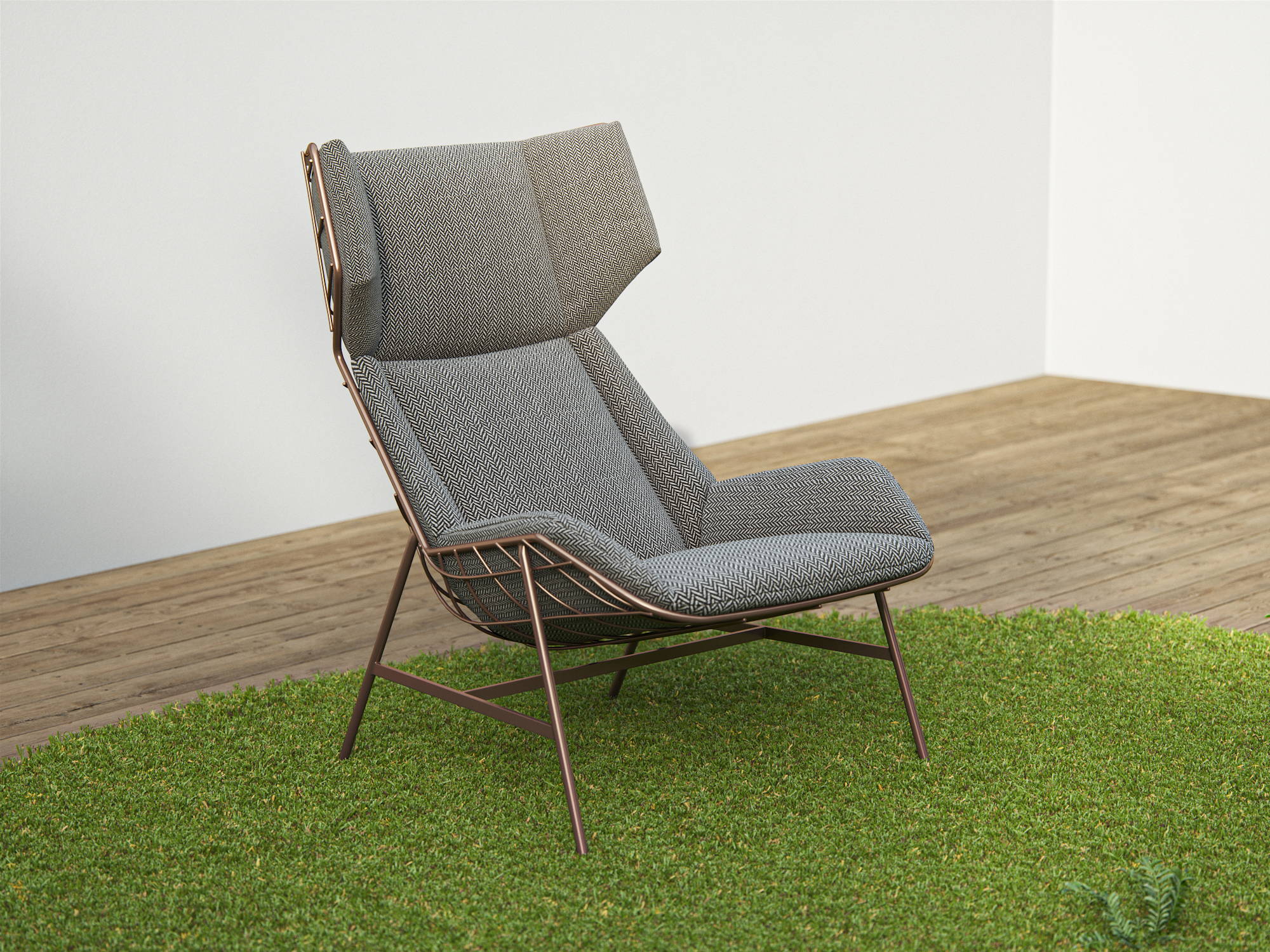 The other main role went to the SYSTEM Star Dining Table. Such a beautiful piece!
Lo Scalzo Moscheri designed it ( who is also the art director at Varaschin since 2012 ) and I could even stop talking at this point...but I won't. This base is not just beautiful, but also very strong. It can hold up to 280 cm long tabletops ( 110" ) in HPL or Ceramica.
For HD we went with the Bronze Base/Corten HPL combination.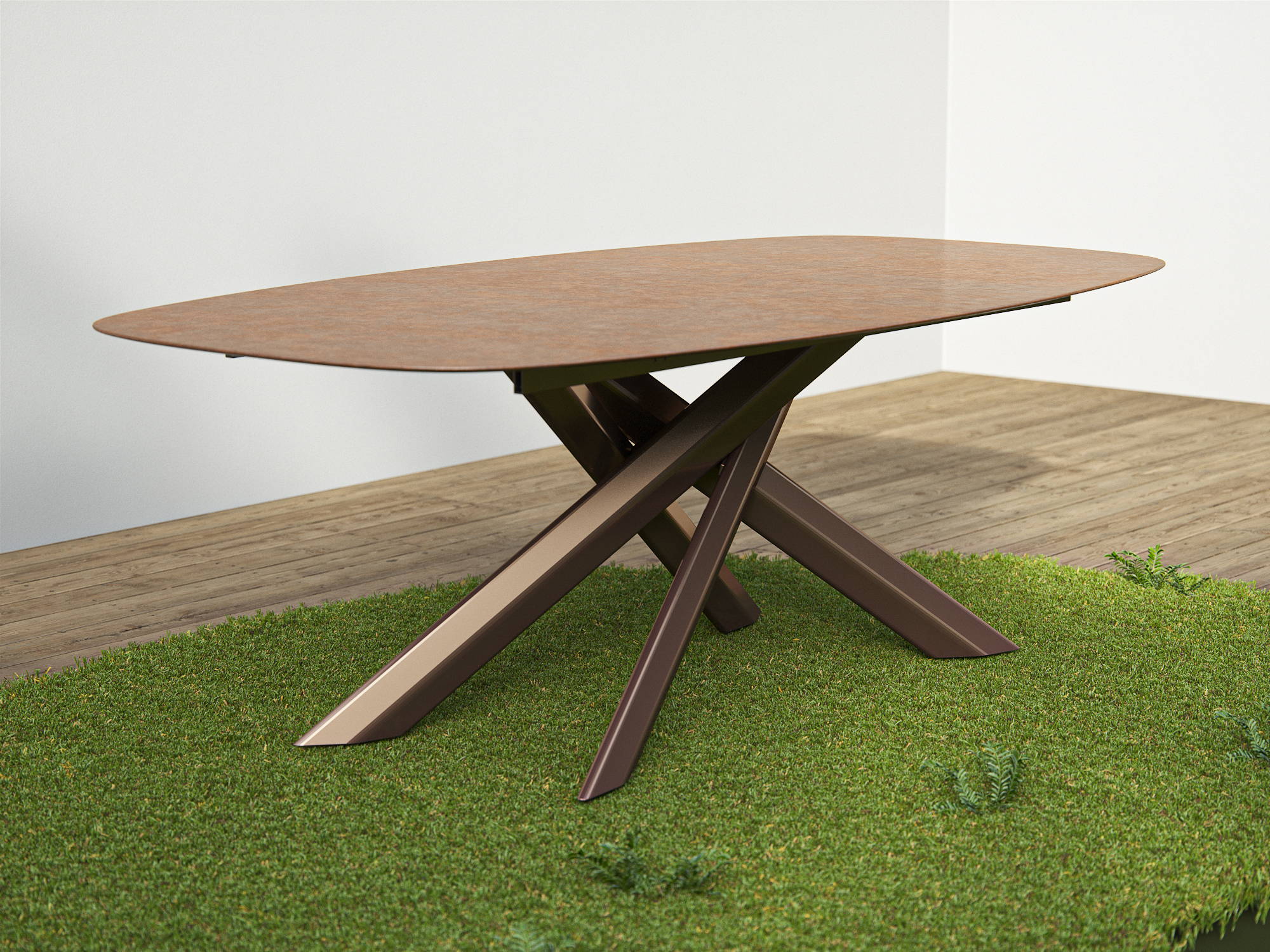 The Emma Bergere is simply not something that you left out when you talk about Varaschin. This Bergere has such a character. It has feminine curves and soft materials and it is indeed, designed by a woman, Monica Armani. A woman who sits in a chair like this is a queen of the household, don't you think? ( I think I need to get one ASAP to emphasize on this fact )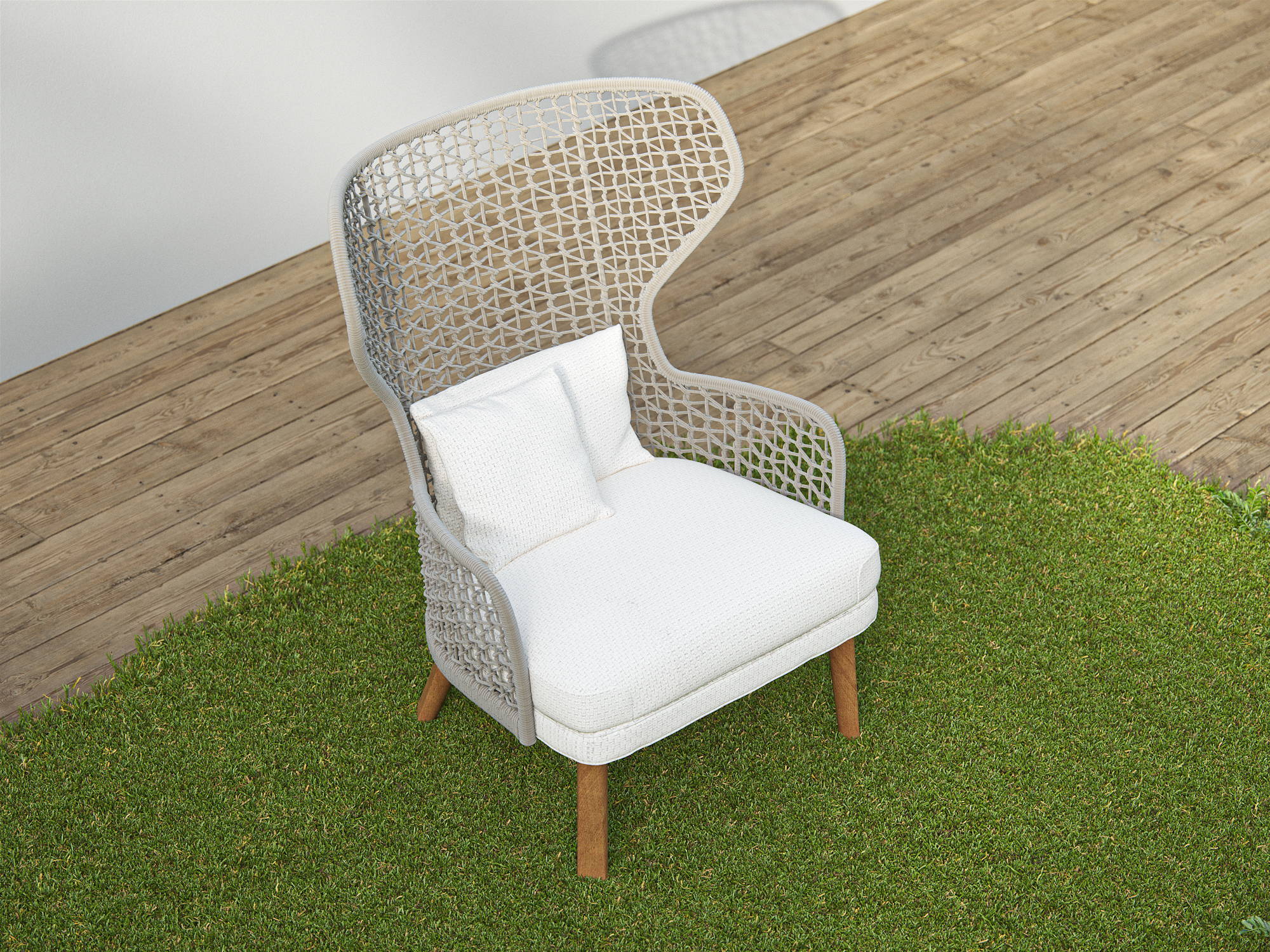 I know I left out some products and it's not because they are less important. It's because I want to leave space for questions. ;-)
So -- email or call me, let's do a zoom meeting, have a coffee and talk about the projects you're working on and the products you're interested in. As always I'd love to help you find the perfect furniture. Here are my info below:
timea@tbcontractfurniture.com ( surprisingly )
424.443.3376 ( I promise I'll do my best to answer or call you back if you leave your number )
--TB--