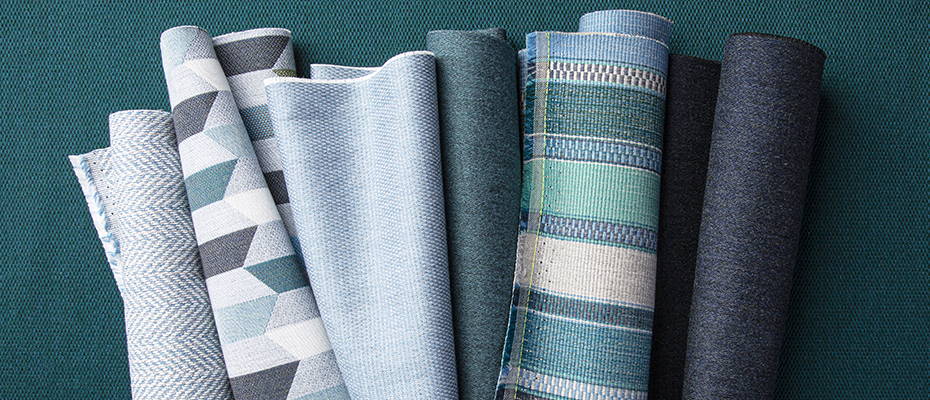 Hello Friends, 
Are you a huge fan of all the beautiful upholstery fabrics that are out on the market like me? They are in the center of attention lately for a few reasons. We're experiencing shortages, long lead times and we're also dealing with some new regulations because our lives would be too boring without those in the middle of the pandemic, right? So let's talk about them a little...
I'd like to start with answering some common questions our clients usually ask when they are sourcing fabrics for their projects: What is the difference between a residential and commercial grade fabric? Why do we source fabrics from different types of yarns for outdoor use? What are the Martindale and Wyzenbeek indexes? What do we offer when it's about fabrics? I'll answer them all, just keep reading.
Residential vs. Commercial
The fabrics we use for commercial and hospitality projects have to be way more durable than residential ones because of the high-use environment. There can also be special requirements toward the fabrics. In a healthcare environment a fabric may be required to be anti-microbial, a fabric used in a hotel may be required to meet stringent non-flammability requirements.
Commercial grade fabrics can be woven ( nylon, polyester, wool, acrylic or olefin ) and non-woven ( Vinyl, Faux Leather, Bonded and Genuine Leather ).
A fabric used in a commercial exterior will require that the fabric is mildew, UV and water resistant. The yarn that fabric manufacturers use to make outdoor fabrics is synthetic, most of the time solution dyed acrylic or olefin. I'm really not here to promote Sunbrella fabrics, but those guys really know what they're doing. No surprise that many fabric suppliers use Sunbrella yarn for their collections of performance fabrics. ( not a really good thing right now when Sunbrella yarn is a high-demand material and there's not enough of it )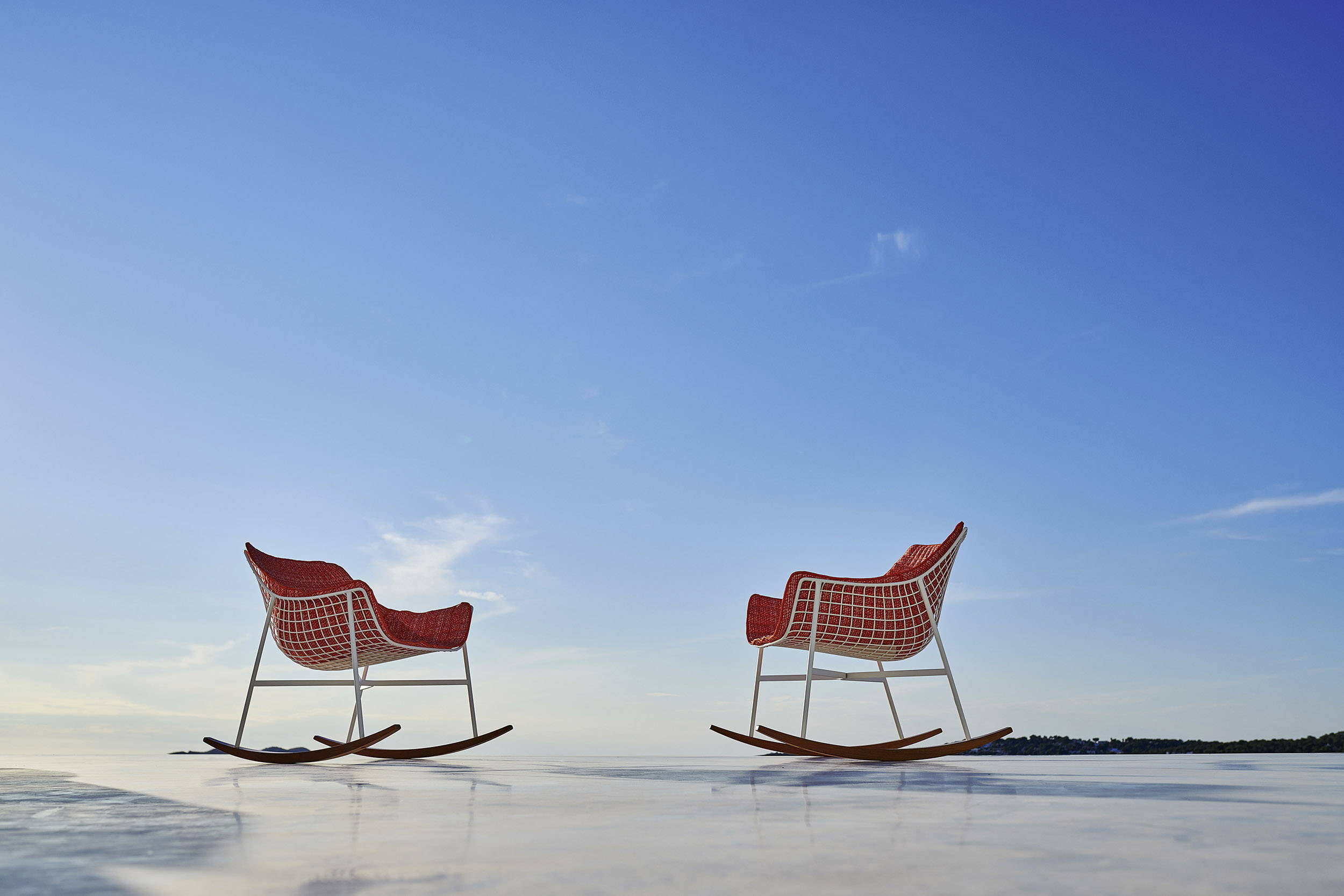 Martindale vs. Wyzenbeek
There's so much more to know about commercial fabrics. It is very important how strong a fabric really is. There are 2 very useful indexes that help us determine the durability, our friends Martindale and Wyzenbeek. I really don't want to bore you with details like double-rubs and cycles, if you're interested, you can read more here. What you need to know is that a commercial grade fabric starts at 30.000 Wyzenbeek and 40.000 Martindale. Everything under that number is not suitable for high-traffic commercial use. It's this simple.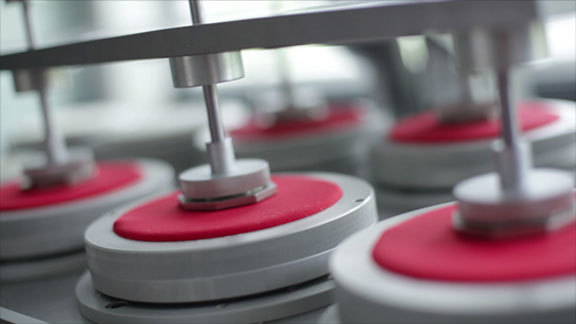 New regulations, Cal 117 and Cal 133
And last, but not least I need to write a few words about the changing regulations I mentioned above. Cal 117 and Cal 133 have become a nationwide standard since June 25th, 2021 because California, where the standard for upholstered furniture flammability in the furniture industry was first introduced represents such a huge market. CAL 117 requires that certain materials that are used in residential furniture pass both an open flame and smolder test. For this reason, furniture suppliers will have to remove some of their fabrics ( at least from the US market ) and introduce new ones. So watch out for some new collections! Cal 133 is basically the commercial version of Cal 117.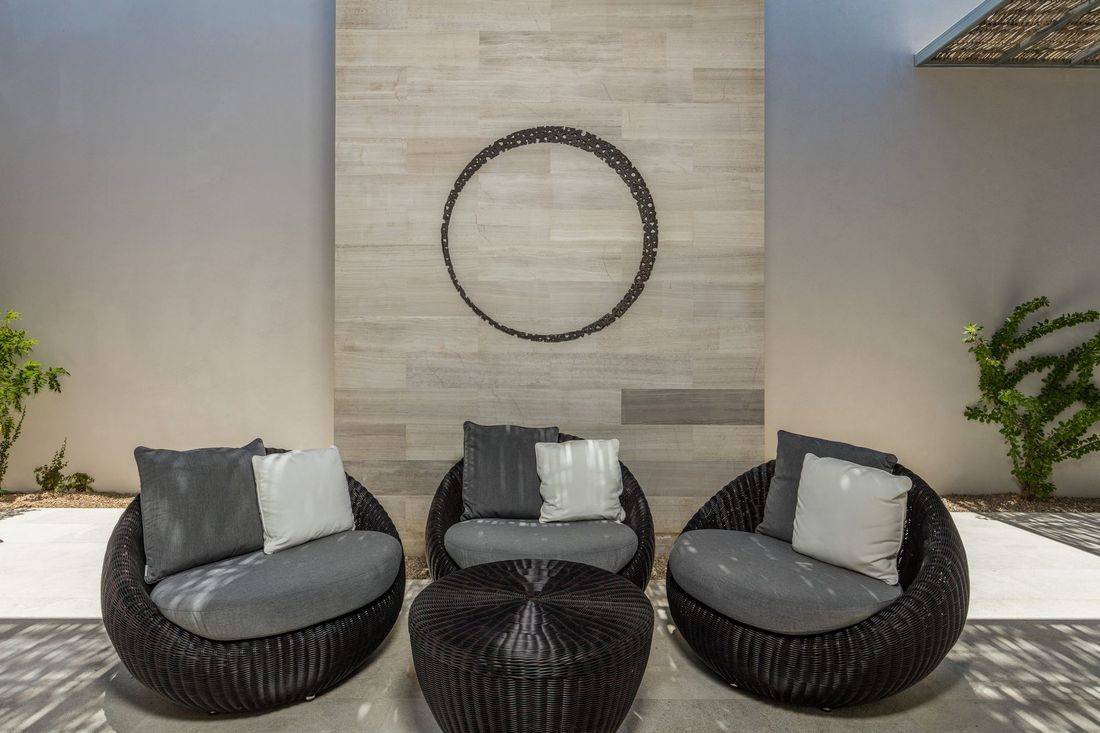 So after all this necessary background information, let's see what we offer for you. All 8 of the manufacturers we work with allow you to use your own fabric, which is great news. Some of them require a minimum order quantity for COM, so please always ask us about this option. The other great news is that they all have some really amazing graded-in fabrics. You can download the fabric catalogs from here and you can also ask us to send them to you. These days we suggest you check with us if a graded-in fabric you'd like to specify is in stock. We ran into some surprises lately…
So here are some great examples for how a gorgeous performance fabric can change the look and the quality of a commercial space.  
TB